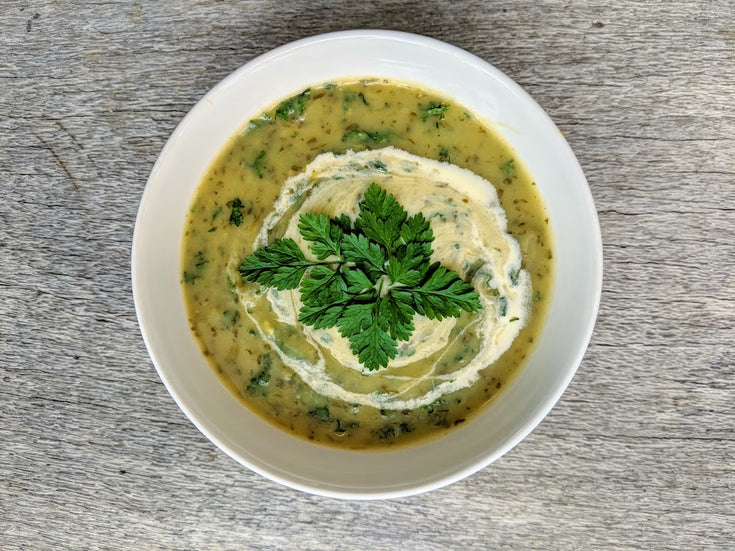 Chervil is an annual, that grows well during the winter months here in Queensland. It is lacy and delicate with a refreshing, slight anise flavour.

This nutritious herb has been a favourite of the French used in many classic French dishes. Bernaise and Ravigote sauces are flavoured by chervil. When a recipe calls for "Pluches de cerfeuille" -- it is leaves of chervil that are required.

Chervil compliments eggs, cheese, fish, carrots, chicken, mushrooms, peas, white sauces and butter. Best added at the end of cooking to preserve the delicate flavour. In Norway and France bowls of chopped fresh chervil leaves are placed on the table. This allows diners to sprinkle it liberally on salads, soups and stews.

I have made this soup many times during winter when the chervil is abundant. If you don't eat dairy you can omit the cream it tastes perfectly fine without it. You could add drizzle a little olive oil on the top to add flavour and shimmer.
I hope you enjoy this winter warming soup.
---