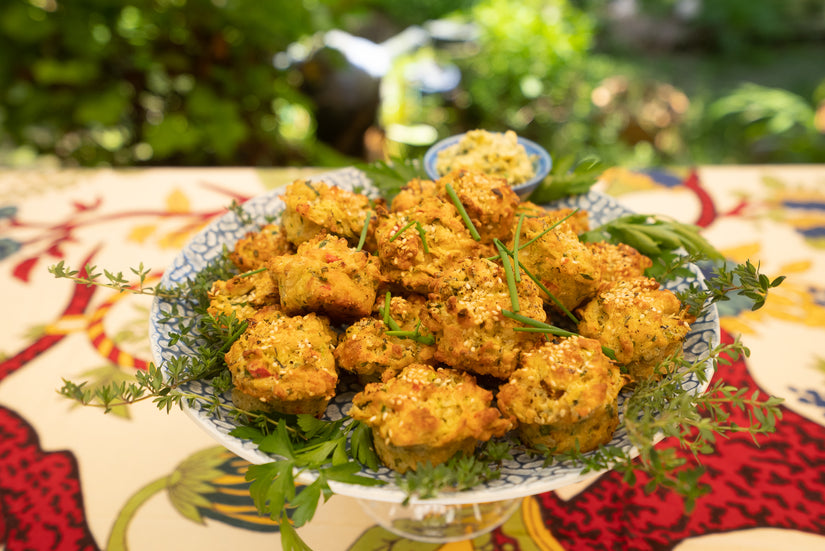 Many years ago we used to visit a cafe in Burleigh that had the most delicious zucchini bacon muffins. I hinted that I would love the recipe ..but it was a well-kept secret. So I set off on a quest to produce a delicious savoury muffin, only mine would contain plenty of herbs and omit the bacon. 
I made quite a lot of muffins before I was completely satisfied with my recipe. Then I tested them on bus groups, workshops and garden club days for morning tea and they were very popular.
Served hot with tasty herb and mustard butter they make the perfect addition to a morning tea, brekkie on the run, kids lunchbox or anytime savoury snack. Yummo!!! 
Shop the Herbs Featured in this Recipe
The below herbs are best for our Savoury Herb Muffins recipe. Feel free to experiment with flavours though! The Herb Garden is your oyster 🌿
---