Explore Winter in the Herb Garden
Plant some hardy herbs, enjoy a delicious pumpkin soup, or prepare some Elderberry Syrup.
Planting in Winter
Kale loves the cold and annual salad herbs thrive. Robust herbs like rosemary, sage, oregano & thyme find their way into soups and stews. Check out all of our plants that are great to plant in winter.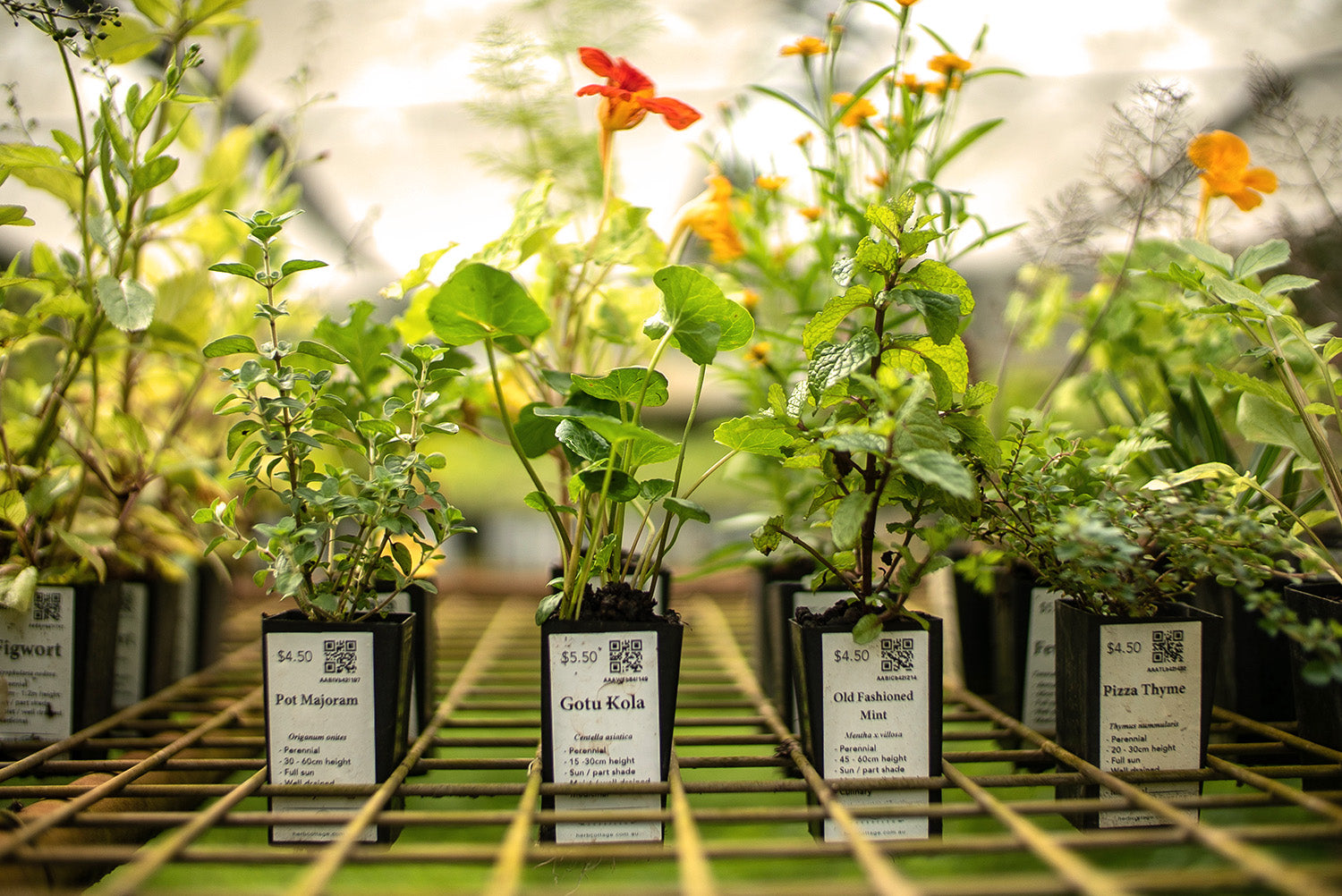 Protecting your Herbs from Frost
Frost can do a lot of damage quite quickly - here's what to do!
Learn More
Dried Herbs for Coughs & Colds
Winter is the time to stock up on herbs to support the respiratory system. Herb teas are warming and soothing. Blend some herbs together to create some tonic teas to give you support over the winter time.
Celebrate the Season
Winter is a great time to spend afternoons snuggled up with a herb book. Choose a handful of herbs to research, make notes and create something from them. These herbs may soon become your favourites.
Diffusing essential oils can freshen the air inside and create an uplifting effect on a dreary cold day.
Spread some sunshine on your body with rich calendula creams and oils.
Winter-inspired Essential Oil Diffuser Blends
Add your choice of oil blends to the water of your diffuser and turn on… enjoy!
Visit us on the Gold Coast
Mudbrick Herb Cottage is 5 minutes from Mudgeeraba, located in the picturesque hinterland of South East Queensland. During our open weekend, you can visit to get ideas for your own garden or take in the sights and sounds of nature with a cup of fresh herb tea. Everything that we sell online is also available here to take home. As well as a range of fruit trees, potting mix and mulches.
Opening Hours
Monday & Tuesday
9 AM to 4 PM