How To Prepare Your Garden For Spring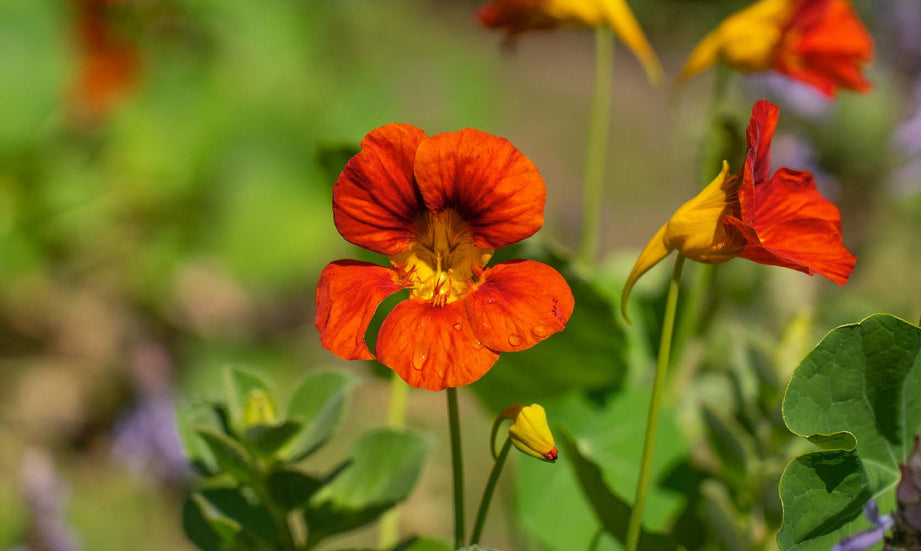 The cool fresh mornings and warm sunny days herald the start of Spring. Some of the early flowering annuals such as calendula, Californian poppies, borage and the many perennial salvias are buzzing with native and European bees. It is a great time to garden. 
Organise a tea party, serve up garden party tea, nice made hot or refreshing as a cold punch with ice. Herb savoury muffins with herb flavoured butter and sweet herb biscuits are always popular. Set the scene with a floral table cloth or cushions on the grass and Celebrate Spring🌿
Spring is by far the best time of year to dust off your gardening equipment and plant a huge variety of plants that are happy to grow and grow well if planted over the coming weeks. You can't really go wrong! We've collected our top tips and suggestions for your spring garden below - enjoy!
Herbs to Plant in Spring: Click here to see our Collection
Please note, be sure to sign up for stock notification as our Spring herb plants come back in stock over the next few weeks! Just head to the product page, and click "notify me when available". 
Get those summer herbs planted now, basil, chillies, ceylon spinach, amaranth and sambung to name a few.

Turmeric and ginger are best planted in November this is when they start to reshoot from any rhizomes left in the garden.

Plant some nasturtiums to give vibrant colour to your garden and your food.
It is not too late to plant some of the cooler loving annuals like chervil and coriander for cutting until November. 
Coriander loves bolting to flower now - leave them to do their thing and the bees and predatory wasps will love it. 
Need a boost? Try our grow your garden bundle, the best way to revive or start anew!
What to Harvest in Spring
The dandelion is flourishing in the garden now, add the bitter leaves along with chicory, kale and other greens to salads or smoothies to wake up your body and get the digestive juices flowing.
Use kale, dandelion roots and nettles instead of spinach in frittatas and quiches.
Have some nasturtiums thriving already? The larger leaves make great wraps and both the leaves and flowers add a peppery bite to any springtime detox salad.
Spring Time Tips
Fertilise, weed and mulch the garden ready for the new growth.

Prune bushy growth in areas that no longer have the threat of frost.

Spring clean the house using essential oils mixed into your cleaning bucket of water to freshen and add a subtle uplifting aroma - you only need a few drops for a powerful effect.
Create some nourishing herbal infusions great for adding a good range of minerals to your diet.
Cleanse and enliven your home with organic smudge sticks.
Drink herb teas to gently warm and detox the body, brew a pot full and drink warm in the morning then refrigerate the rest for a cool refreshing drink after a day in the garden.
Learn more on how to care for herbs.
---